ATTENDANCE POLICY (PUPILS) 2017-2020
When pupils attend school regularly they have more chance of succ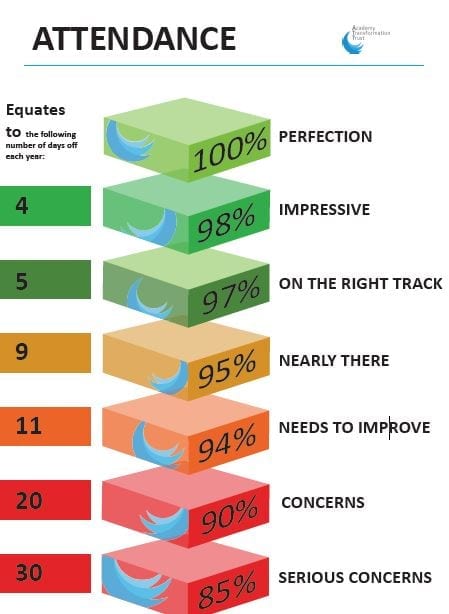 eeding educationally.
All children's attendance is closely monitored by the academy and we place great importance on actively working with parents and carers to promote this essential aspect of school life. During term time and as long as they are fit and healthy enough to do so, we expect all children to attend school every day.
Full attendance is essential to the all-round development of a child and they should be allowed to take full advantage of educational opportunities available to them by law. Frequent absence can add up to a considerable amount of lost learning and can seriously disadvantage your child.
At Sun Academy Bradwell, our attendance target for 2019-2020 is 98% for every child.
We will regularly let you know what your child attendacne is and will ensure rewards are given in acknowledgement of this.
Attendance rewards include:
Weekly key stage winners – extra break or banked time
Half termly reward afteroon for key stage class winners
Termly rewards for key stage class winners
Termly 100% and outstanding attendance certificates
Annual prize giving for 100% and outstanding attendance