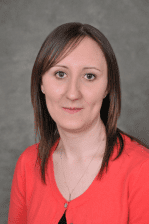 Welcome to our website and the amazing things that happen within our community.
At Sun Academy Bradwell, we work hard to provide children with a welcoming environment where they feel safe, nurtured and valued. We believe that all children are ABLE to do anything that they set their minds to. We want our children to achieve their goals, targets and ambitions, believe in themselves and other around them, learn new skills across a range of different areas and enjoy every aspect of academy life. By focusing on these area, we believe that we are preparing children for the next stage of their education and for life both academically and socially.
Our curriculum is broad and balanced, focused around the development of knowledge and skills. Subjects are linked via topic themes that support children in building in depth knowledge. This is enhanced by hands on experiences for the children. We work hard to make our curriculum exciting, engaging and fun for all children regardless of their starting points and prior experiences.
We hope that you like our website. If you require any further information or would like a tour of the academy, please contact the office on 01782 973855.
We look forward to seeing you.
Mrs Niemczyk